Is your cloud storage infrastructure ready to support hybrid cloud?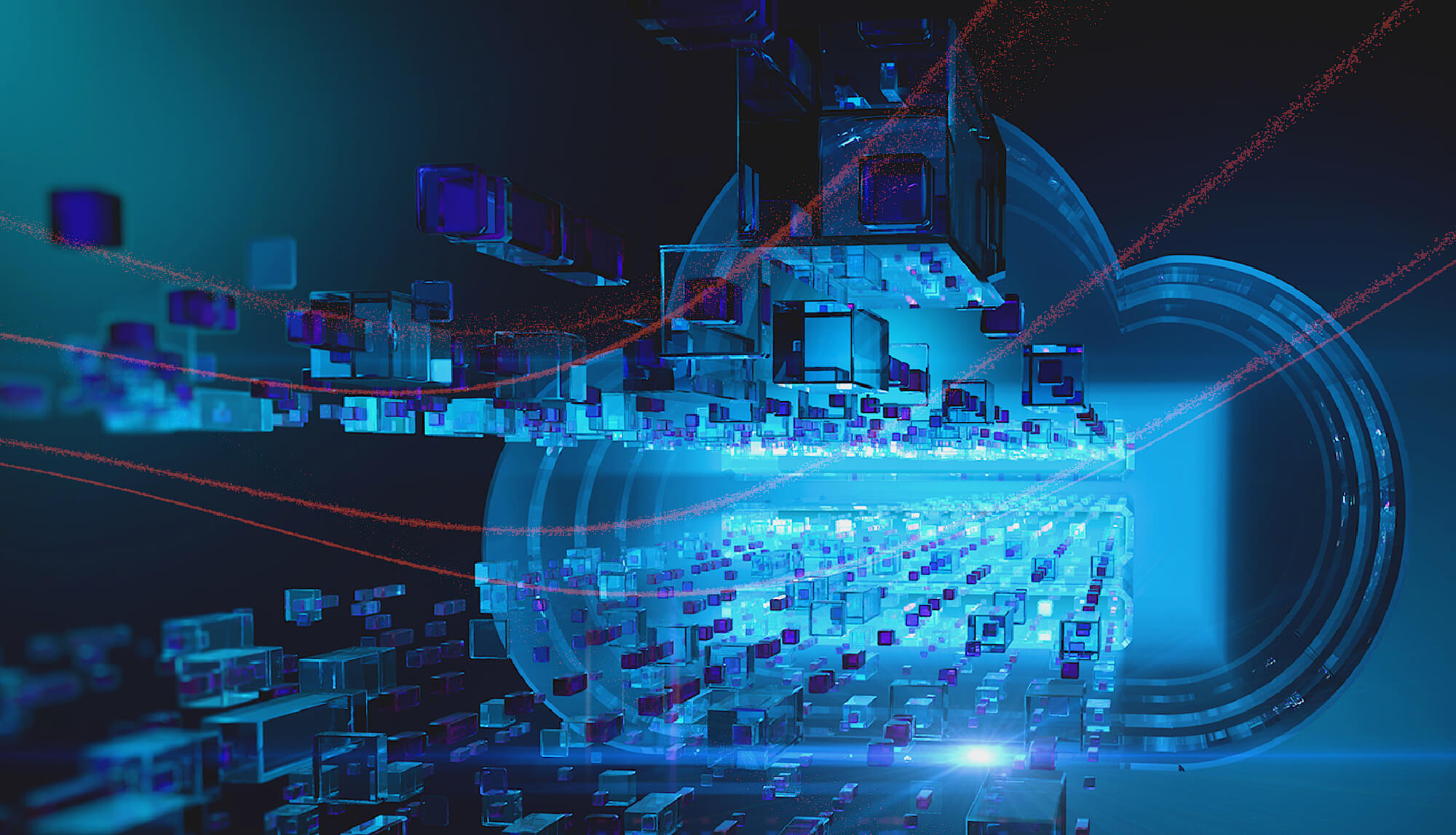 Hybrid cloud infrastructure has been invaluable for helping businesses meet the challenges of the data-driven future. With resources and scalability on tap, it is possible to prototype and deploy applications faster to meet the changing demands of the business, and its customers.
However effective hybrid infrastructure must be well-specified and well-integrated if it is to deliver maximum benefit. Here are three capabilities you must have in place to be ready to properly support hybrid cloud operations:
The ability to migrate or mirror data
Cloud operations are fine art, balancing performance requirements with budgetary constraints. This often means moving workloads between on-premises data centers and the cloud, or between different hosted storage tiers – preferably with some high degree of automation.
IBM Spectrum Virtualize™ and IBM Spectrum Virtualize™ for Public Cloud together help to address this need by enabling data on heterogeneous storage systems to be migrated or mirrored between on-premises and IBM Cloud, Amazon Web Services, or Microsoft Azure.
Working together with on-premises software, data can be replicated or migrated from any of over 500 supported storage systems so hybrid cloud capability can be added without major new investment. Spectrum Virtualize plugs into your existing hybrid set-up to maximize value without costly re-engineering.
It improves cyber resilience by storing isolated copies of critical data with frequent "air-gapped" immutable backup snapshots of data on cloud like Azure with IBM Safeguarded Copy. It also enhances public cloud storage with the rich functionality that already exists on premises including non-disruptive data movement, IBM FlashCopy®️ snapshots and IBM Easy Tier®️ automated tiering.
The ability to monitor operations across the entire estate
Every storage platform comes with its own management console, increasing the complexity of administering your storage estate. These disparate tools also make it impossible to achieve an end-to-end overview of where your data is located – and whether it is being held in the most appropriate locations.
IBM® Storage Insights overcomes this by providing an unparalleled level of visibility across your storage environment via a single pane across your various storage environment including non-IBM sources to help you manage a complex storage infrastructure and make cost-saving decisions. It combines proven IBM data management leadership with proprietary analytics from IBM Research. As a cloud-based service, it can be deployed quickly and saves administration time while optimizing your storage. Deployable within minutes, Storage Insights takes the guesswork out of capacity planning so you can monitor growth and available capacity. This increases storage utilization and delays future purchases by identifying and reclaiming provisioned but unused storage.
Visibility and reporting are accelerated and automated, using IBM's proprietary analytics that generates deeper insights, faster. Using IBM's best practice principles, the platform also applies predictive analytics to help understand the future state of your storage needs and capabilities.
The ability to fast track your journey to hybrid cloud and bring data services to your container environment
Today, 85% of enterprises around the world are already operating in a hybrid cloud environment. At the same time, more than three-quarters of all business-critical workloads have yet to make the transition to the cloud.  These metrics suggest that for all the benefits conveyed by cloud computing, many organizations still face plenty of challenges ahead to fully incorporate cloud-native solutions into their core business environments.
IBM Storage Suite for IBM Cloud Paks helps overcome this by bringing data services to container environments with a flexible software-defined storage solution for hybrid cloud. It combines the power of open source with Red Hat data services and IBM award-winning software-defined storage offerings designed to simplify the deployment of IBM Cloud Paks while enabling a reliable and efficient storage foundation.
IBM Storage Suite for Cloud Paks is specifically packaged to grow, shrink and redeploy depending on the application or workloads needs. This way organizations can simply deploy data resources, scaling up or down without impact to their business.
Preparing for the future of hybrid storage
As volumes of data continue to increase, your business needs solutions that will auto-scale safely and increase visibility across your increasingly complex hybrid operating environment. The solutions outlined here will help IBM cloud storage users maximize existing investments and better plan – contact GBM today to learn more.